Americana Dolls Leopard Printed Embellished Sweater
$39.99 $19.99
Type: Cotton Sweater; Brand: L'Atiste; Size Type: Regular; Women's Size: S,M,L; Material: Acrylic - Polyester; Season: Spring - Winter; Color: Multi Color; Condition: New With Tag Condition; Washing Instruction: Hand Wash; Look: Americana Girl; Pattern: Leopard Printed.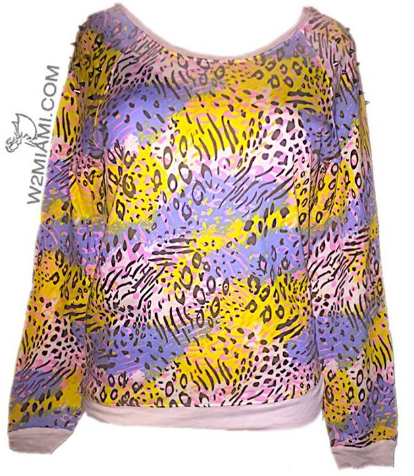 women's sweaters on sale,winter sweaters for womens, women's cardigan sweaters, buy sweaters online, womens sweater jacket, oversized knit sweaters, sweaters online sale, inexpensive sweaters,

2018 Top ♏️i🅰️♏️i Unique Life & Style BloggerI Shopping Destistination-Shop Online.ec·lec·tic+Kind and Funny Will Never Go Out Of STYLE!#like4like 😘
#like4like, #loveshopping, #instagood, #photooftheday, #beautiful, #handpicked, #happy, #miamiboutiques, #laboutique, #miamifashion, #fancy, #eboutique, #onlineshopping, #onlineboutique, #fashion, #miamihairstylist, #moda, #selfie, #stylish, #celebrityfashion, #hello2018, #accessories, #sunnies, #sunglassesswag, #sunglasses, #sunnies, #lhhh, #dior, #igersusa, #trustedseller
#fashion
#fashionista
#fashionblogger
#fashionblog
#fashionable
#fashionstyle
#style
#styles
#styleblogger
#styleblog
#streetstyle
#streetwear
#streetfashion
#fashioninspo
#styleinspiration
#trend
#trendy
#trends
#trending
#trendalert
#womensfashion
#miamiboutique
No Refunds. No Exchanges. All Sales are Final.